It is important to understand that the education loan EMI calculators of most lenders are based on the repayment policies which do not include a moratorium period and the calculation of the interest amount being made on the basis of compound interest.
As per RBI, lenders must give a grace period to students before commencing their repayment period. The grace period or moratorium period is usually the course duration plus 6 months and can extend up to 12 months where students are not required to pay anything to the bank.
All Public banks like SBI, BOB, etc offer students a no-payment moratorium period, on the other hand, private banks and NBFCs ask for partial or full interest to be paid during the moratorium period.
So, the problem with most EMI calculators is that they do not take into account the moratorium period while calculating the EMIs which gives students inaccurate results.
Solution? Education loan EMI calculator by WeMakeScholars, which shows accurate and detailed results and assists you to plan your monthly EMIs. 
As you may have noticed from the above images that those calculators don't have parameters like- course duration, moratorium period-related details (factors that determine the loan EMI), etc, WeMakeScholars EMI calculator calculates the actual repayment considering your moratorium period, partial disbursements, and more.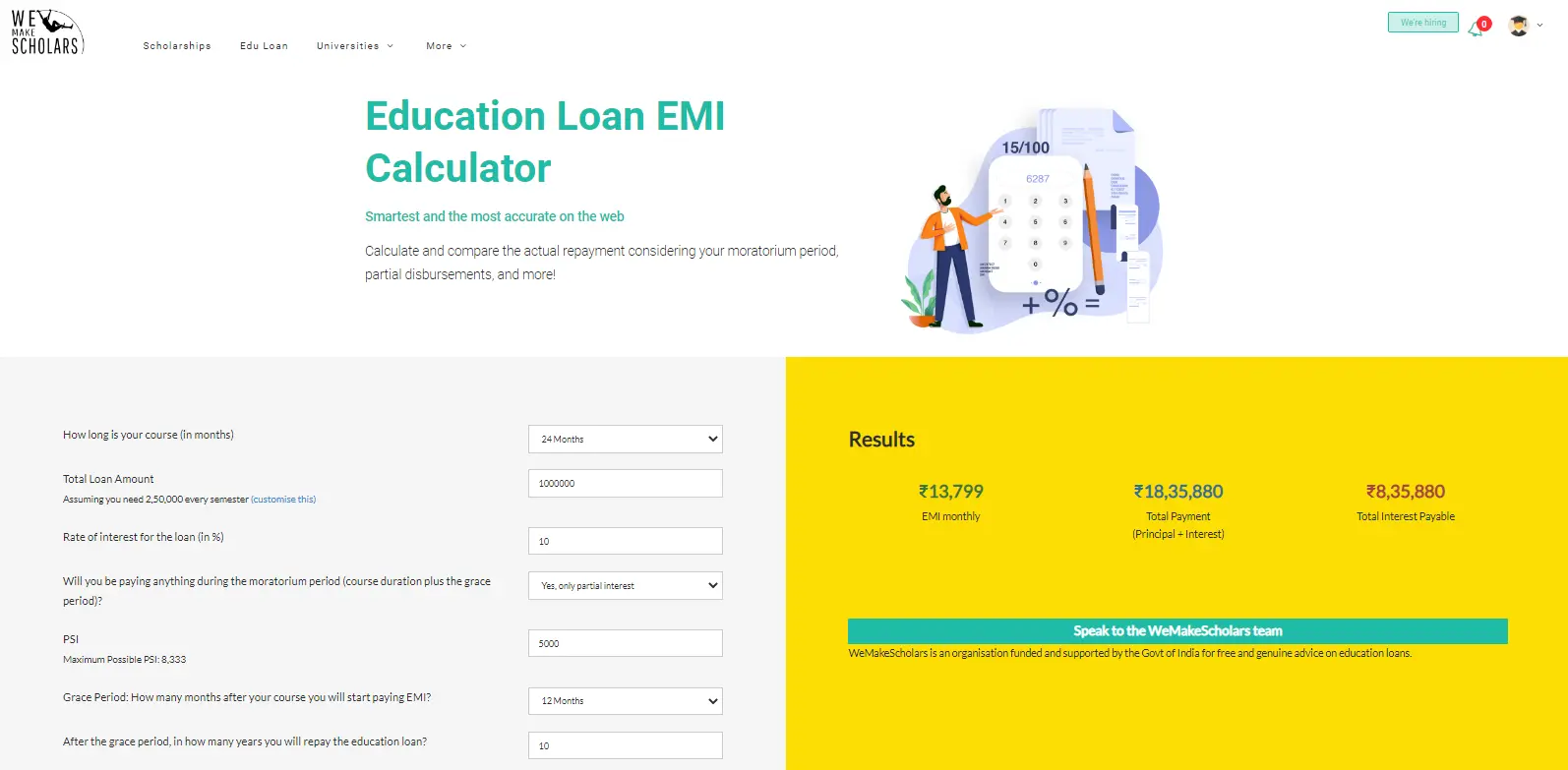 Here is the link to your solution- https://www.wemakescholars.com/education-loan-emi-calculator
The financial team of WeMakeScholars has been interacting with both public and private lenders on a much deeper level in order to facilitate an easy education loan process for most of its applicants. If you have any doubts regarding the same, feel free to reach out to our team for efficient guidance and counsel.