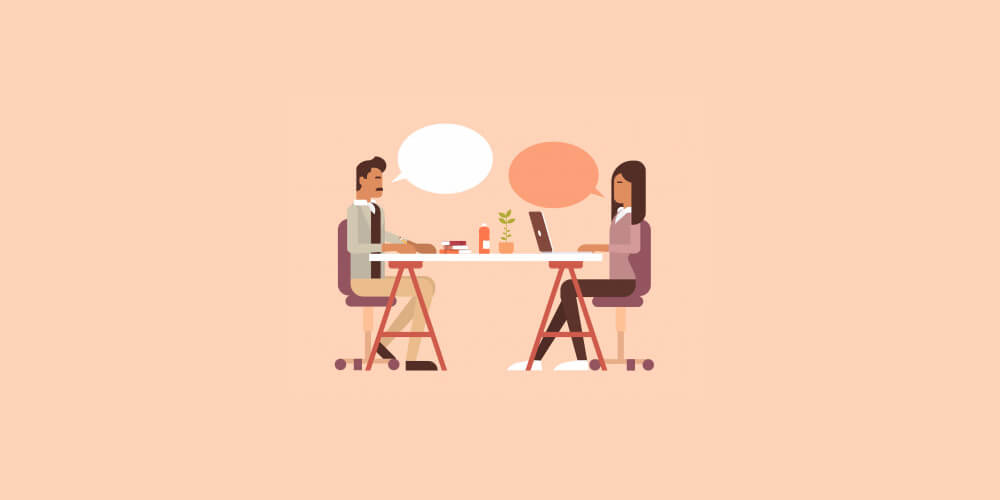 Education Loan Without Collateral is a great way for students who want to pursue abroad education but can not put any security for an education loan.
Student loans serve as great financial aid to students who want to pursue their higher education abroad. If it weren't for education loans, millions of students would never have made it to their dream universities.
However, it is also a fact that not everyone is eligible to get an study abroad education loan without collateral as too many loan applications get rejected by the lenders.
What is Education Loan Without Collateral?
Education loan without collateral or non-collateral education loan is taken without putting any collateral as a gaurantee to the lender. That means applicants can take a loan without any security such as house, land or anything. Students can take up to 50 Lakhs for their education.
In this article, we will cover all about non collateral loan like eligibility criteria, process and some other factors on why lenders may have been rejecting the loan application form, also the entire information needed before applying for an education loan for abroad studies without collateral.
Also Read: Collateral Education Loan for Abroad Studies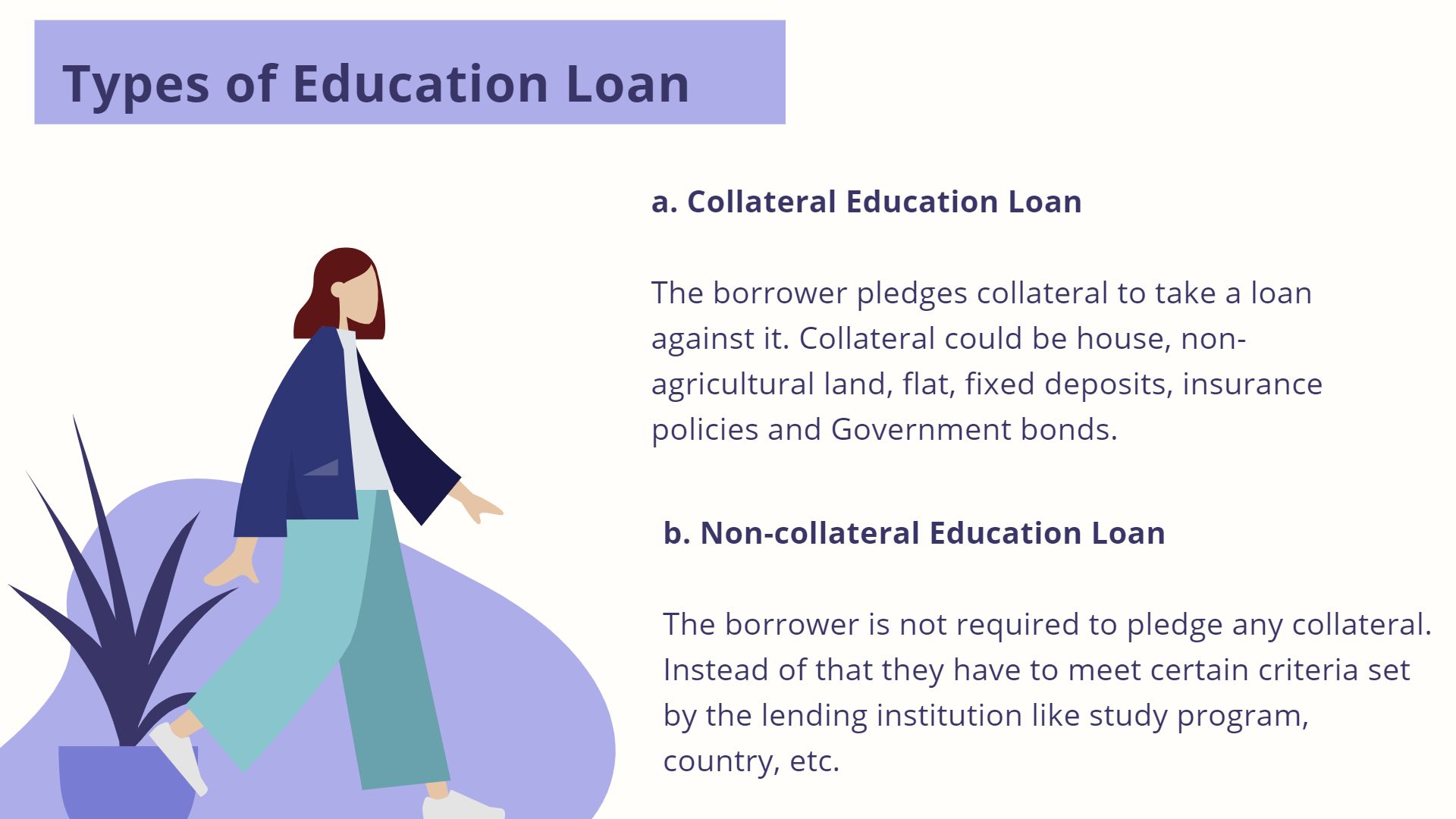 What are the eligibility criteria for an abroad education loan without collateral?
The academic profile of the applicant is to judge the "Employability Potential of the applicant". At least a minimum of 60% is required in 10th, 12th, and degree. Also, students with more than 3 backlogs may not qualify for an unsecured education loan.
Financial co-applicant's income, CIBIL score. This is the most important deciding factor before applying for an unsecured education loan as lenders are not taking any collateral, they can stay assured if a student fails to repay the loan amount, their financial co-applicant would pay on the student's behalf.
Course/Degree that an applicant wishes to pursue. Courses like UG, PG in STEM disciplines are preferred by lenders over courses like Public policy or Aviation but never Ph.D., Mbbs, Theology, tailoring, etc.
The country also matters. Most of the lenders focus on major study abroad destinations like the US, UK, Canada, Australia, Ireland, and Germany but they are skeptical about the less known countries like China, Ukraine, etc when it comes to an unsecured loans.
University you are going to. Private banks have a list of universities with them only for which they approve an unsecured loan.
If you find yourself ineligible in applying for an unsecured education loan, do not worry and connect with the WeMakeScholars for your higher education loan process. WeMakeScholars is associated with 10+ lenders, and can still give it a try and talk to lenders for necessary deviations on your behalf as we've done multiple times before for students who otherwise were refused for the education loans.
What documents are required for an unsecured education loan?
Education loans for abroad studies without collateral can cover your flight fare, tuition fees, living expenses, study materials, etc. The lenders provide quick and hassle-free unsecured education loans once you provide the filled loan application form along with all the required documents listed below:
KYC documents
2 passport-size photographs of the applicant and co-applicants
Bank Statement of last 6 months
Optional – Guarantor Form
Copy of offer letter of the Institute/university with fees schedule
Mark sheets / passing certificates of S.S.C., H.S.C, Degree courses, entrance tests like IETLS, TOEFL etc.
Income proof of the guarantor or co-applicant/borrower (i.e. salary slips/ Form 16)
As said earlier, the financial co-applicant is very important in applying for an unsecured education loan, especially their earnings. A co-applicant can be salaried or self-employed and based on that lenders may ask for different documents of the co-applicant.
Also Read: Countries which do not require IELTS
Which Banks give education loans without collateral for abroad?
The lenders can be categorized into two types i.e public banks and private lenders that provide education loans without collateral. It is private lenders that can provide a larger sum as non-collateral education loans.
Public banks for Unsecured Education Loans
Public banks like SBI, BOB, etc as per their policies can only provide up to 7.5 lakhs student loans without collateral irrespective of the course and country. But for some top-tier institutes in India, you can avail up to 40 lakhs of unsecured education loans from SBI.
Private banks for Unsecured Education Loans
Private banks can offer education loan up to 1 Cr to study abroad without collateral. As mentioned above, these banks have a list of some top universities with them only for which they approve an unsecured loan. Private banks can fund both PG program and a UG program with a rate of interest of 10.5% and above. Here are the top private banks for an unsecured education loan.
NBFCs for Unsecured Education Loans
A Non-Banking Financial Company (NBFC) is also an option for Indian students as there are four NBFCs in India that provide a student loan without collateral. NBFCs decide the loan amount based on the student's choice of country like for the USA they can fund up to 60 lakhs at the interest rate of 11-12%, For Canada -35 lakhs at the interest rate of 12-13%, For a UK- 45 lakhs, Germany- 20 lakhs, Australia- 30 lakhs at the interest rate of 12-13.5%.
Foreign lenders - Foreign lenders like Leap Finance, Prodigy Finance, etc can cover up to 80% of your total expenses. Their rate of interest is around 9.25-16% but because it is based on London Interbank Offered Rate(LIBOR) not Marginal Cost of Funds based Lending Rate(MCLR), when converted to INR it reaches around 14-15%, making it the most expensive unsecured education loan option.
All these aforementioned lenders can give you a non-collateral education loan for your abroad studies. There are many pros and cons of opting unsecured education loan which you should be aware of before applying for one.
Be mindful of the additional cost
Moratorium period - A moratorium period consists of students' course duration plus 6 months to 12 months. Now with public banks, students get the option to skip the payments of their incurred interest on the disbursed amount during the moratorium period. But private lenders do not give any such no-payment moratorium period to students. Yes, the EMIs start after the moratorium period but during their moratorium period, students are mandated to pay either partial or full interest.
Processing fee - While public banks do not charge a processing fee for an unsecured education loan, private banks charge up to 1% on the loan amount plus GST and for some, it is 15k +GST. The processing fee can be 1% to 1.5% plus GST on the loan amount for the NBFCs and a minimum of 2% plus GST on the loan amount for the foreign lenders.
Loan insurance - It is not mandatory to have loan insurance with public banks but it is compulsory for private lenders. It is 1% to 1.5% of the loan amount for private banks and 2% or above for the NBFCs.
It is to keep in mind that the processing fees and the loan insurance are negotiable in private lenders which is why when students approach these lenders on their own, they end up paying more.
WeMakeScholars is an organization funded and supported by the Ministry of IT Government of India, has partnered with these lenders, gets an instant 0.5% reduction in the processing fee for students, and can further negotiate not just the processing fee and loan insurance but also interest rates on students behalf. You should start your loan process with us, as we try our best to get you the best deal possible without charging you a single penny.
Why do loan applications for unsecured education loans get rejected?
Apart from failing the eligibility criteria set by the lenders, there are some unwritten rules based on which sometimes lenders reject students' loan applications.
Undergraduate program - Private lenders do fund a UG program abroad if the university falls under the list but the chances are they will deny it at first as they prefer funding a PG program mainly due to the course duration being shorter compared to a UG program. NBFCs on the other hand rarely funds a UG program abroad, they consider funding only if a student's financial co-applicant has an exceptionally good income source. Foreign lenders do not fund UG programs altogether.
Age of the applicant and co-applicant - Yes, age matters for NBFCs. For students older than 27 years, NBFCs are not willing to offer education loans. They can consider at max up to 30 years if only the other profile parameters are good. As far as co-applicant, NBFCs won't accept the profile if your co-applicant is retired (Pensioner or not) or about to be retired in 3 years.
FOIR- A fixed obligation to income ratio or FOIR norm is only followed by the private banks. Private banks reject the loan if your co-applicant does not meet the FOIR norm, it basically means that the co-applicant's obligations i.e the EMIs, are higher than how much he/she can afford.
So, when students visit these lenders without knowing these situations, their loan gets rejected by the lenders. Had students known about who to choose as co-applicant earlier, their loan may have been approved. Since WeMakeScholars has handled and has been handling the huge volume of loan applications, we have the solution to almost any problem in an education loan that a student might face. When you apply for your education loan through us, your assigned financial officer will tell you in advance if any such possibility emerges and guide you for the same. There are many such benefits you get while applying through WeMakeScholars.
How to apply for an education loan without collateral via WeMakeScholars?
Visit our website and click on the request a callback button
Select the region and then click proceed
Fill in the required basic details, course details, etc in the form
Once submitted the request, you'll get a callback from our financial officer within 1-2 working days.
After providing some additional information related to your education loan requirement, your financial officer will be able to help you out in choosing the best lender for you.
Your assigned financial officer will send you a secured link to a portal, where you are required to upload all the relevant documents listed by the banks.
Once all the relevant documents are uploaded, your financial officer will connect you with multiple lenders best suited to your profile and help you get the best deal possible.
Lenders sometimes may ask you to send your documents separately in the mail or over WhatsApp, but it is recommended to refrain from doing so as the confidentiality of the documents gets compromised, instead ask the lender to access them from the WeMakeScholars portals only. WeMakeScholars is renowned for maintaining the confidentiality of the documents uploaded by the students on our secured link.