Prodigy Finance is a trending finance option in 2018 among Indian students looking to study abroad. Prodigy Finance was submissively serving Indian study aspirants over the last few years until they got this massive funding of $240 million in August 2017 and that's made this community lender take this big leap to transform into a commercial lender.
So, when I say commercial lender, I stress on two things. One, they went from supporting a niche list of top schools to more than 300 schools by massively increasing their list, which is good for all of us and good for Prodigy Finance because now they tap a bigger market. And second, they increased their interest rate from an average APR of 7.5% to an average of 10% (for Indians), to mitigate their risk because now they fund much lower ranked schools than earlier.
Prodigy Finance has its advantages such as hassle-free online process with no co-applicant and no collateral required. Primarily, students approached WeMakeScholars for a loan from Prodigy Finance when they don't have collateral and no co-applicant. For such students, we always recommended Prodigy Finance, as it was slightly better than others in the market.
But recently, when the trend started shifting towards US lenders portraying themselves as a better option over the Indian Public Banks, I thought of bringing deeper insight than what looks better on the surface.
You can also go through the video below which is taken from the 10th episode of the web-series called "Loanflix- Abroad education loan simplified". As there are 2 parts to the episode, both the videos are shared below for getting a detailed understanding of these International student loan lenders like Prodigy Finance.
PART 1:

PART 2:

In this article, I will be comparing the lenders based on 5 major parameters:
Interest rate
Income Tax exemptions
Processing Fee
Loan Margin
Interest rate parity
1. Interest rate- Prodigy Finance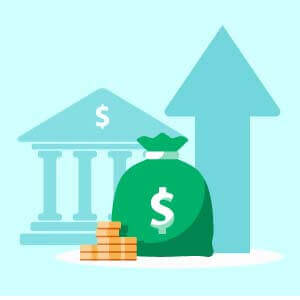 For some reason, Prodigy Finance shows 2 percentage figures on their quotation: estimated interest rate and APR (which nobody understands, and hence they had to make this video to explain it). In the video, they mentioned the APR is the final interest rate after adding the US Libor and processing fee.
Now, many of you might not know that Indian equivalent of LIBOR is MCLR (Marginal Cost of funds based Lending Rate- MCLR refers to the minimum interest rate of a bank below which it cannot lend, except in some cases allowed by the RBI). So how would it sound if I say SBI's interest rate is 2.5% plus MCLR? Does it ever mean that you are going to be charged interest at 2.5%?
So, you have to compare Apple to Apple and hence, Prodigy's APR is what you have to compare with Indian banks rate of interest, not the misleading figure of "Prodigy's Estimated interest rate".
So, Prodigy's average APR for MS programs is 10% and Indian banks average interest for prime universities (all schools supported by Prodigy are in the Prime list of Indian banks) is 9.4% for Males and 8.9% for Females (inclusive of MCLR and processing charges).
Now, the most important thing is "How is LIBOR changing or expected to change?". Prodigy's interest rate is low because LIBOR is at its lowest point in last 10 yrs and is expected to increase significantly. Below is the last 4 years trend of USD LIBOR and as you can see, it increased approx. 5 times from 0.5% to 2.3% now.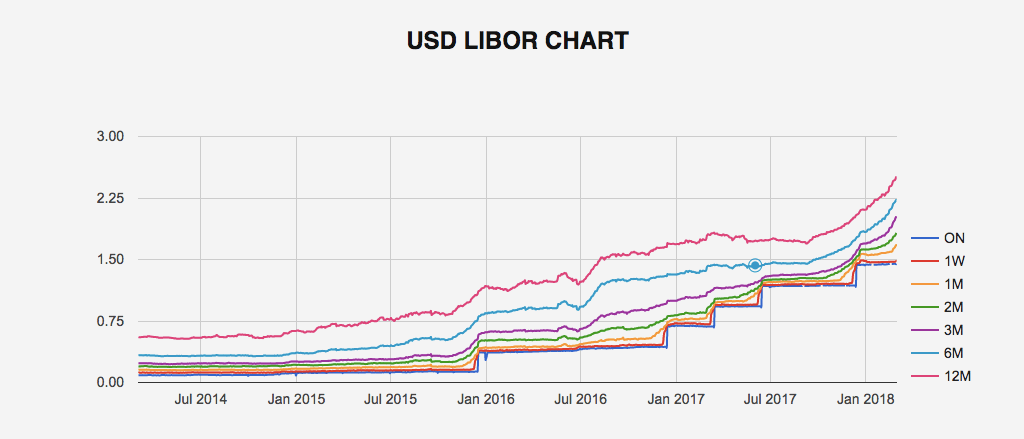 LIBOR is forecasted to increase from an average of 2.2% right now (Mar 2018) to 4.2% in 2 yrs (Mar 2020) which means an obvious 2% increase in your interest rate with Prodigy Finance. Check the forecast details.
2. Income Tax exemptions- Prodigy Finance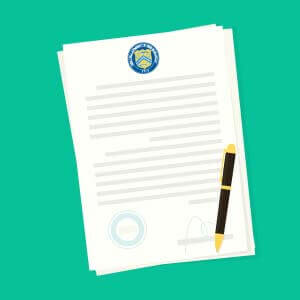 Many of you forget the benefits you get as Indian nationals when you take a loan from an Indian bank. Under section 80E you can claim an exemption on the interest component of your loan. This means you can:
Save 30% of your interest if you or your co-applicant's income is above 10 lacs, making your effective rate of interest as 6.33% (female students) and 6.68% (male students)
Save 20% of your interest if you or your co-applicant's income is between 5-10 lacs, making your effective rate of interest as 7.24% (female students) and 7.64% (male students)
Save 10% of your interest if you or your co-applicant's income is below 5 lacs, making your effective rate of interest as 8.14% (female students) and 8.6% (male students)
This is the most common reason why students or parents who have done their homework properly by comparing foreign lenders and Indian banks, decide to go with Indian Banks. In addition, for minority communities, under Padho Pardes scheme, Govt of India pays your interest of moratorium period if you take the loan from a nationalized bank in India. And a similar scheme exists for SC/ ST students called Dr. Ambedakar interest subsidy scheme.
Prodigy Finance cannot give you these benefits and hence an interest rate of 10% will be effectively 10% only not lesser than that. And as Prodigy Finance is registered in the UK, you cannot even get the benefit of building a Credit score in the US.
View the recent webinar explaining everything about the Income Tax redemption of study abroad education loan- Details, how to claim it and a few critical tips!
3. Processing Fee- Prodigy Finance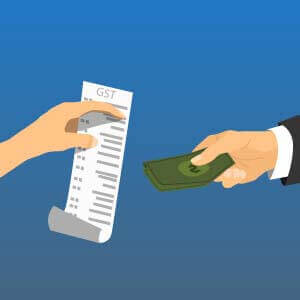 You may not realize how humongous is the processing fee of Prodigy Finance because you don't pay it up front and it gets added to your loan and eventually you end up paying interest on your processing fee as well.
The processing fee of Prodigy Finance is 2.5% of the loan amount i.e for an average loan for US of INR 40 lacs, your processing fee will be INR 1 lac. Whereas Indian banks charge a processing fee between zero (nil) to INR 10K max plus property legal opinion and valuation charges of INR 7K for a loan amount of up to 1.5 Cr.
4. Loan Margin- Prodigy Finance
Prodigy Finance can fund up to 100% of the total cost of attendance (i.e. tuition fee, living expenses and other costs) but that's not what the stats look like. The average funding by Prodigy Finance is 65% of your total cost. Doesn't sound that bad. Right? Because in most cases, a student barely needs 70% of his on-paper cost (i.e. I-20 amount).
But the catch here if you take a loan from Prodigy Finance, the loan margin i.e the remaining 35% (e.g. INR 17.5 lakhs, if your total cost of attendance is INR 50 lakhs), has to be shown in the form of proof of funds, before the loan agreement for the first year. The same procedure has to be followed for every year. This can be a burden for students/parents to arrange the entire remaining amount. Contrarily, Indian NBFCs fund you 100% of the tuition, living, travel and misc expenses without the loan margin concept.
On the other hand, Indian public banks can also fund you up to 100% of the total cost of attendance. But if it doesn't happen (varies from bank to bank), let's say they could only fund you 65% due to collateral value, the remaining 35% is not to be shown immediately. The margin in Indian banks is to be brought on Pro-rata basis only i.e. if your margin is 35% on an INR 50 lakhs loan, and if your first payment is only INR 10 lakhs, you need to bring in only INR 3.5 lakhs (35% of only INR 10 lakhs, not the entire 50 lakhs).
To add on, Prodigy Finance doesn't approve your loan for the second year of your education if you are not showing the whole margin for 2nd yr in your account.
Read more: SBI education loan for abroad studies and application form details
5. Interest rate parity- Prodigy Finance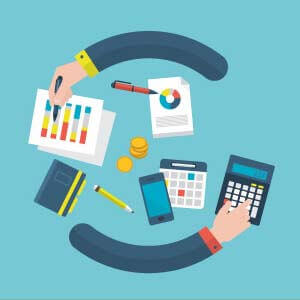 This is the toughest to explain, but the most important. If you get it, you will realize 10% Rate of interest from a US lender is equivalent to 15% ROI from an Indian lender.
If you google Interest Rate Parity, you get this- "it is a theory in which the interest rate differential between two countries is equal to the differential between the forward exchange rate and the spot exchange rate". I know it is full of jargon, in layman terms it means that you cannot simply compare the interest rate number of 2 loans which are in different currencies, there is modeling involved to drive how much interest rate of a USD loan is equal to Indian loan or vice-versa.
I won't go into modeling, but I'll explain through an example!
Let's take a hypothetical case of a student who went to study in the US in 2011 (I considered 2011 as I'll have past data to prove the point). He took the loan in July 2011 (1 USD = 44 INR) of INR 44 lakhs ($100K). His course got over in July 2013 and in Jan 2014 he started repaying the loan.
Now in Jan 2014, 1 USD was equal to 62 INR and in the next 3 yrs, which the student took to repay the loan, 1 USD went to 69 INR in Dec 2016. If we consider the average USD-INR conversion for the period Jan 2014 to Dec 2016, it was 1 USD= 65 INR.
Let's assume the student took complete INR 44 lakhs in July 2011 which was $100K, at 10% interest rate, by Jan 2014, total repayable is INR 55 lakhs (principal plus 2.5 yrs simple interest) but at the rate 1 USD = 65 INR, student was able to pay back INR 55 lakhs with only $84,615. See the MAGIC, you borrow $100K and you return less than $85K. This is the influence of borrowing in a cheaper currency.
Now, if this student would have borrowed same $100K from a US lender at 10% interest rate, his repayable in Jan 2014 will be $125K (principal plus 2.5 yrs simple interest). So, now you see the difference both Indian bank and US lender is charging 10% interest rate, still, the student pays back $85K to Indian bank or $125K to the US lender. That's why I start this point by saying a 10% loan in USD is equal to 15% interest rate in Indian bank (after considering the FOREX deductions of 1% both ways). And wait, the worst will happen to you if by any chance you come back to India while you are still repaying your USD loan, you are GONE. You will be earning in a depreciating currency and hence, you will end up repaying double of the amount you borrowed.
All the USD-INR conversion data are real figures from XE currency chart for last 10 yrs. (below shown is a screenshot)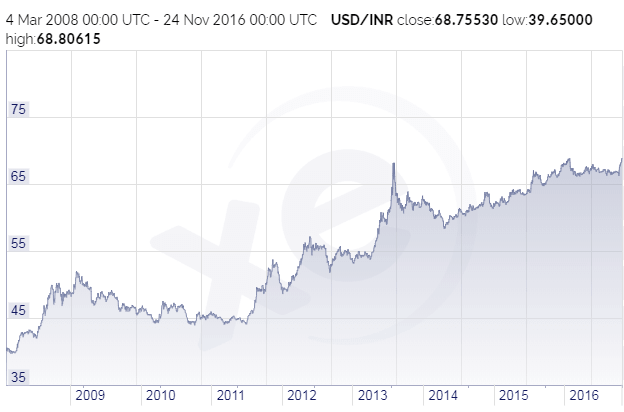 Last 10-year growth comparison of USD to INR value
INR had an average depreciation of 4.7% over the last decade and according to NDTV Profit, it is expected to continue at the same annual rate over the next decade. And hence if repeat the above calculation in 2024 for you as a student who went to study in 2018, I'll still get the same result.
Summarizing:
If you have a collateral, you will be a fool to go for a US lender thinking "No collateral required" and ending up paying $60K extra considering processing fee, losing the income tax exemption and interest rate parity. If you feel bad about putting collateral as it is your parents' hard-earned asset, why don't you think about gifting that saved $60K to your parents instead of giving it to a lender? Your house will be there for next 10 yrs, your parents will be staying in there, the only loss will be of that $60K which you paid the lender.
If you DO NOT have a collateral, try for Indian unsecured loan providers- NBFCs. Compare the interest rate of them with the US lender, only if the US lender is offering you 5% (or more) cheaper than Indian NBFCs, then go for US lender, else Indian lender will be better for you. You may repeat the maths considering processing fee, income tax exemption and interest rate parity for your case to analyze how better is the Indian NBFC.
If you DO NOT have a collateral and an acceptable co-applicant, you will be rejected by Indian NBFCs. US lender is a good option and the only option in that case. So, choose them only after running out of all your options in India. WeMakeScholars can help you with the US lenders application as well.
Busting the marketing jargon of Prodigy Finance:
No offense, but the Prodigy Finance team usually mention the below points in its defense. Let me clarify that as well:
"Putting up collateral is a big thing"- Agreed. But is it that big deal that you end up paying extra $60K as a compensation for not putting your collateral? Ask yourself!
"Documents/paperwork is still a big hassle"- Agreed. Prodigy Finance offers a really simple process which is completely online. Whereas, you must be thinking it takes multiple bank visits and longer processing time if you go via a nationalized bank in India. But, not anymore. The days have changed. WeMakeScholars initiative has eased the process with the nationalized banks by introducing documents pick-up, quicken the processing and brought down the total sanctioning time to 14-16 days. Also, remember it is one-time in life and leading to a saving of approx $10K a year for 6 yrs until you repay. So, can't you afford to spend that time and effort?
"You'd be ideally working in the US"- So what? As mentioned in the interest parity point, If you are earning in USD and repaying an INR loan, you save a huge amount.
"You lose money on FOREX conversions- 1% each way"- True. But that 2% (to and fro) on the loan amount used is still lower than 2.5% processing fee on total loan sanctioned (Indian banks processing fee varies between INR 0 (nil) to INR 10,000)
If you are an aspiring student applying for an abroad education loan, you can request a callback from the WeMakeScholars team. The financial officer will get back to you and guide you until sanction. Please note there is NO fee charged by WeMakeScholars. Being a Digital India campaign supported organisation, all the services are at free of cost.
If any of the facts or figures about Indian lenders seems incorrect to you, then you can approach us for proofs. But at the same time, you need to accept that you got so tied up with flowery production description of private lenders, and you forgot to do your homework.
References: NDTV Profit, XE.com, Investopedia, Morgan Stanley, Investing.com
Disclaimer: This article is ONLY intended to empower students by explaining the complete details, helping them to make an informed decision about their foreign lender.
Note: WeMakeScholars is an organization funded and supported by the IT Ministry, Govt. of India, under Digital India Campaign. It is established to help students with international education finance. It was started as a scholarships platform and eventually went on to provide unbiased support for education loans for as well. WeMakeScholars works with 14 Public and private banks/ NBFCs in India and abroad- both collateral based and non-collateral.