Studying Abroad and achieving quality education has been a dream for every aspiring student and also marks to be a peak in their career graph without any doubts. Couple it with a location for a dream destination like France and you get a perfect blend of Knowledge, Culture, and Arts in a straightforward package of excellence on an academic and individual level.
But the hassles to achieve one can only be well understood through the experienced minds. Here we have Pawan Reddy, a Bachelors in Electronics & Communications Engineering (ECE) from VIT University who took the opportunity of Charpak Exchange Program hands-on at Institut supérieur d'électronique de Paris, explains the process for applying to Charpak exchange program in 7 Strategic steps:
1. Knowing everything that needs to be known
Before applying you need to determine whether the program you chose at a particular university of choice is relevant to your field of interest and whether you are eligible for it. You can verify your eligibility for Charkap Exchange program here
Review the information provided and download the required application form for Charpak exchange program here.
See More: 5 points that would make your Scholarship essay successful
2. Applying through the Charpak exchange program
Filling a form can be a piece of cake though writing the apt Statement of Purpose to be attached could be a tedious work nevertheless for it requires the most of your sensory organs to be actively going through each word carefully with utmost focus.
Also, the Home institution in India should have a Memorandum of Understanding (MOU) with the institution in France and you also require to submit an acceptance letter, NOC from college, grade sheets, class XII transcripts and copy of your passport along with the application and your Curriculum Vitae (2 Pages Max.) for applying to the Charpak exchange program.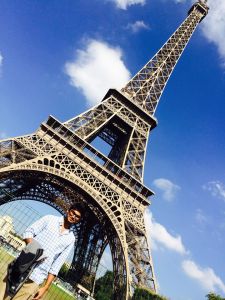 All applications are selected on the basis of one's academic skills and excellence in performing consistently with a major emphasis on the quality of your Statement of Purpose.
If you could speak French, that would be an added advantage in your time with Charpak Exchange program.
See More: Scholarships are for everyone! find your match
3. Writing a statement of purpose with the right purpose
Your Statement of Purpose needs to be original and this is a hard nutshell to crack for any applicant.
Your ability to express your interests by writing in a systematic approach is learnt the hard way. However, it's not impossible to build a decent SOP. To start with,
Brainstorm your ideas to a sheet of paper marking your skills, qualifications, achievements clear and filter the sources relevant to your subject matter.
Be honest and truthful with yourself and match every aspect of your participation in the field clearly.
One needs to clearly mention why he/she chose to study in that particular university.
Emphasize on writing in a well structured manner with a flow of consecutive events which explain the way you have built upon your experiences from internships and projects.
Justify every point and prove your passion for the subject, explain how a scholarship is at most required to achieve your goals.
Such an approach could help the sponsors understand the ability of the candidate to persevere the applied course with dedicated efforts. Moreover, The structure explains your potential candidature.
This could assure your position in the stack of other applications with a zeal of passion for the subject but still doesn't make your cut to the grants.
Your knowledge of current trends in technology within your field and your opinion of changing ideologies in the industry.
Your sense of responsibility for the society and the betterment of your country through your field frames a class of leadership ideologies are much expected from an individual.
Make sure you are not overstating or boasting.
Proof Reading is a must before you finalize your draft and make sure someone who knows you well goes through the whole document.
Tag-line: "Try to make your paper-ink combination come alive to the reader"
See More: Why is scholarship essential for every student
4. Filling up your documents and submissions
File all the required documents with attested copies and make sure you have secured everything right.
Academic references should be taken from the faculty who knows you. Either he/she had taught you or you have worked within some project. It's better to take it from a reputed Professor or Dean.
Don't miss the deadline or wait until the last moment to submit your charpak exchange program . Fingers crossed until results are out.
See More: 5 basic points to consider if planning to study in Europe
5. Plan your journey and get along
Oh well if you have made it to the Charpak exchange program, obviously calls for a celebration but that was only half the work done. Moving into a new country and culture is exciting and difficult. From Packing the right things to moving into a new space everything takes its own toll of time so be prepared and be spontaneous.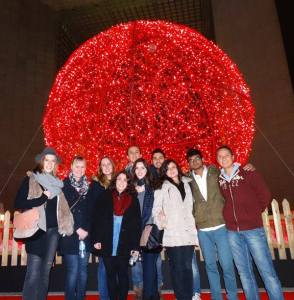 Take every opportunity offered to make the most of your time in France. Meeting new people and building a network of relations with your professor, colleagues help you to strengthen your references for the future. The preferred mode of transport is Metro and it takes some time to get along with it.
From the moment you arrive at the airport to the last day back to India the memories you have with your time at Charpak exchange program is going to be the most cherished events.
See More: Charpak Summer Internship, France winners share their internship abroad experiences
6. Learn to cope up with the system
Experiencing the French Education System first hand with their methods of teaching, Student-Professor communications and guidance from experienced professionals from industry would come handy and make the whole education system very much practical oriented.
Not many people could speak English, so if you don't know the language, communicating with fellow students or citizens could be a little struggle. But France has a huge community of international students and Universities provide certain facilities to tackle common issues for internationals.
See More: 3 strategic phases to follow when writing an email to a professor
7. Reap the benefits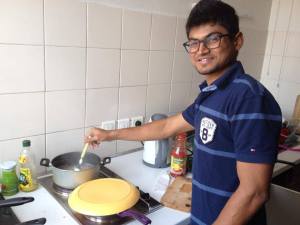 The exposure to an International level in academics helps to escalate your personality and broaden your perspective at looking over things in a new light. Being an International student in France and have been lived there for the period of your exchange you could come back any time looking for a job in the country.
STAFF PICK: FIND & APPLY FOR THE LATEST SCHOLARSHIP OPPORTUNITIES IN FRANCE
You are most welcome to share your experiences if you ever had an opportunity to intern abroad! Use the comments section below.