Are you a student who is inclined to pursue a career in science? Do you want INSPIRE Scholarship to pursue your career in science? This article has everything you should know about Innovation in Science Pursuit for Inspired Research (INSPIRE Scholarship) and we share you INSPIRE Scholarship winners' experience.
INSPIRE scheme background
Much like most scholarships in India, the INSPIRE Scholarship started to address a burning social problem: that of, filling the gap between the scientific resource pool of the country and the diverse socio-economic background of its students. The journey from a school student interested in science to a professor employed in science, is tremendously hard in all aspects, be it social or emotional. The least the country could do for its students is to try and eliminate financial problems in such an arduous journey. Started under the dynamic stewardship of the late and the most beloved President A P J Abdul Kalam, the scholarships have bloomed into much more than what they were envisioned to become.
Being an INSPIRE Scholar (SHE) myself, I can personally vouch for its usefulness and hence will be sharing here with the readers, how best can one utilize the INSPIRE scheme and why it is such a respite to the budding science students of the country regardless of their socioeconomic backgrounds.
Read More: INSPIRE Scholarship: Everything You Need to Know
INSPIRE scheme: selection and rewards
The INSPIRE scheme starts right from 6th standard and assures a safe passage into science, till you're an employed researcher planning to set up your own research group. The scheme has three entry points for students intending to pursue the scientific route and the selection for each entry point varies. The application for INSPIRE happens annually. INSPIRE Scholarship 2016-17 applications will open around August 2016 you can check out INSPIRE Scholarship application and other details Here.
Scheme for Early Attraction of Talent (SEATS)
If you're a school student with an inclination towards science, SEATS suits your dreams. You can either be identified for the SEATS awards or apply for an Internship.
SEATS Awards
The Awards are restricted to students between 6th and 10th standards.
There is no specific examination for the SEATS Awards and the student is nominated by the principal of the school.
If you have an idea that deserves to be exhibited, be sure to discuss with your teachers and the Principal.
Your project idea along with reasonable grades will make you a strong contender for the Awards.
You get to showcase work on your ideas, build a project and showcase your project at science exhibitions.
SEATS Internships
The SEATS internships are for 11th standard science students.
The selection is made from the top 1% rankers of the 10th board examinations.
The internships will be in the form of summer or winter camps organized by Universities/Colleges/ Scientific research establishments hence giving aspiring students exposure to the state of art science facilities and research opportunities of the country.
Further selection among the top 1% rankers is done by the local organizers who organize the camps like Universities/ Colleges/ Research Institutes.
In order to ensure selection, students can initiate a dialogue with scientists or researchers (who would be mentors at the camps) of their interests and discuss their dreams and plans in science.
You get to work with and listen to lectures of some of your most admired researchers and scientists!
Read More: How I failed my Fulbright Scholarship interview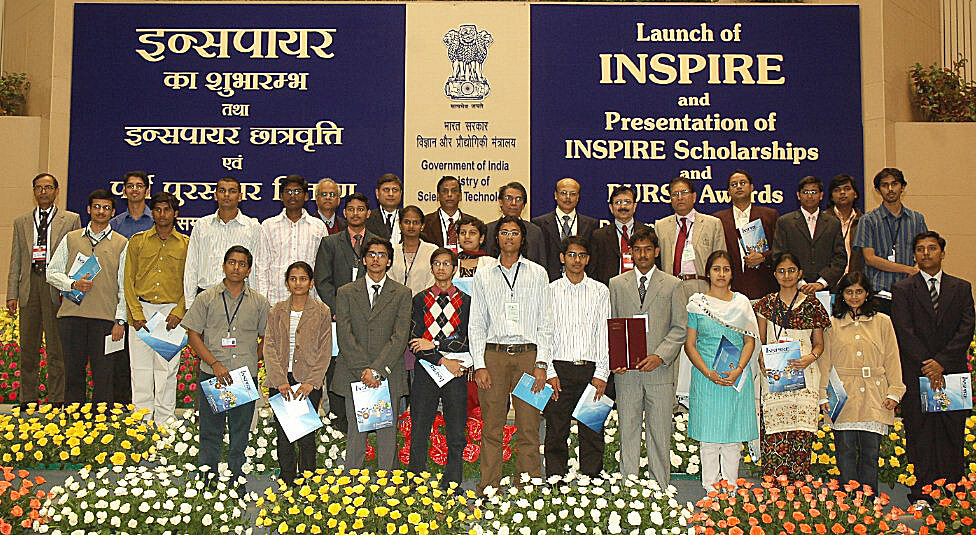 Scholarship for Higher Education (SHE)
If you're a student pursuing your bachelor's or master's in science, INSPIRE Scholarship (SHE) will take you a long way in your career.
The selection is straight forward for SHE and purely based on examination performance you either score and become one among the top 1% of 12th board exam takers or among the top 10,00 ranks of Advanced JEE or NEET or you get admitted into one of the IISER's, NISER, DAECBS etc.
This form of selection is a wide sweeping selection and even if you weren't selected for SEATS in your school days, SHE provides an opportunity for a huge number of students to pursue science as a career.
There is a total of 10,000 scholarships given out to the Inspire Scholarship Winners each year for an annual amount of Rs 80,000.
The Inspire Scholarship Winners get a monthly stipend of Rs 5000 along with an annual contingency fund of Rs 20,000 which can be used towards expenses of pursuing summer/winter research projects, buying books/ stationary supplies/laptops, or can be given to the host institute where Inspire Scholarship
Winners carry out the summer/winter research projects. The contingency funds can also be accumulated and used at once, say at the end of your bachelors or masters degree. This allows the Inspire Scholarship Winners fund for huge expenses, like that of attending conferences or summer/winter schools abroad.
Assured Opportunity for Research Careers (AORC) Fellowships
Finally, the AORC fellowships in the INSPIRE scheme is the icing on the cake for your scientific career.
Selection for the INSPIRE fellowship is easier if the student was a SHE scholar or if the student is a 1st rank holder in PG level examination.
Also, the student must submit a Ph.D. proposal, choice of supervisor and Host institute preference which are all used to decide the final selection list for the fellowship.
The INSPIRE fellowships are analogous to NET Ph.D. fellowships in terms of the stipend amount and time period of the fellowship. Additionally, the INSPIRE fellowship grants an eighteen month period of short research internship activities that can be undertaken at multiple research institutes during the span of a 5-year Ph.D.
A major advantage of the INSPIRE fellowships is that they exempt students from appearing for Ph.D. examinations like NET and consider the abilities of a student in making and carrying out a research project. This comes as a huge respite to many, as exams like NET can take several years of preparation and through INSPIRE fellowship one can bypass the route and jump ahead into a PhD.
Read More: The Pros and Cons for enrolling in a PhD
INSPIRE AORC Faculty Scheme
Now that you are done with your Ph.D., what next? To address the concern of setting up a research group of the growing numbers of Ph.D. holders, the INSPIRE faculty scheme gives 5 years contract for 1000 positions every year.
This is for researchers in the 27-32 age group.
The selection for this scheme has multiples routes.
The criteria for selection includes a submitted Ph.D. thesis, publications with an aggregate impact
the factor of 10 and reasonably good grades throughout your academic career starting right from your school grades.
Several bodies such as the institute where you pursue your PhD, your supervisor, the Vice-Chancellor or Director of the research establishment, INSA and an apex committee for Inspire scheme evaluates a PhD candidate's application at various stages.
If selected under this scheme, the researcher will receive a research grant of 7 lakhs per annum for a maximum period of 5 years.
INSPIRE and your science career
A career in science is becoming increasingly daunting to pursue in the global context with more PhD students unable to find tenured positions, with more students making into the most competitive of grad schools in the world and increasing standards of science education and grades across the globe.
The gap between the number of extremely qualified talented people and the number of jobs available is huge all over the globe. If such is the situation one might ask why INSPIRE and how can I best use it?
The answer is not surprising and something which has been long anticipated. With countries like the USA becoming increasingly picky about international student fees and a number of pre-requisites required to apply for graduate schools, a country like India needs to become self-sustained in building its scientific man/womanpower.
Hence the INSPIRE scheme is required. As a science student in India, one can make the best use of the scheme by following it through the INSPIRE faculty scheme. As additional visits to outside India is easily supported by the INSPIRE scheme starting from SHE to AORC, the choice of pursuing a Ph.D. in India is becoming more feasible than applying for graduate schools in the USA.
Being a SHE scholar myself, I had used my contingency amount to fund a summer school to Canada in a subject of my interest. Also, I saw my classmates from across various socio-economic backgrounds benefit throughout the duration of their studies. Go ahead and apply for Inspire! Good luck and congratulations to all INSPIRE Scholarship winners!
Read more: Shreya Ghosh shares her experiences on getting a 26K USD funding for PhD
If there are any other INSPIRE Scholarship winners, you are most welcome to share your experiences with us in the comments section below.
Article Contributor:
Kiranmayi Vadlamudi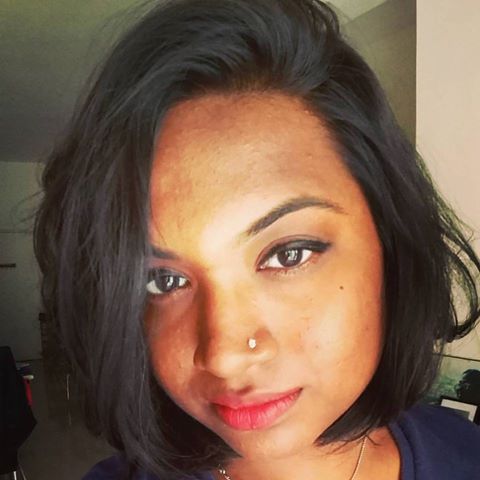 Kiranmayi won INSPIRE Scholarship winner in 2009 fo her masters in Systems Biology. She worked as a participant in Santa Fe Complex Systems Winter School and deeply cares about animal welfare and human rights.
You can also check more on her on her LinkedIn page using https://www.linkedin.com/in/kiranmayi-vadlamudi-80491352
You can check out the below-mentioned link for the INSPIRE Scholarship eligibility criteria INSPIRE Scholarship: Everything You Need to Know
Image Courtesy: http://www.cuchd.in, http://favim.com, http://www.teachingapparel.com, http://www.niser.ac.in