The opportunity to study abroad can be exciting, invigorating, and can help you attain educational experience. Living abroad and discovering new things can change your perspective on life but many students wonder how they can afford to pay for the costs associated with study abroad courses. Traveling to other countries is not cheap, and living there can be expensive.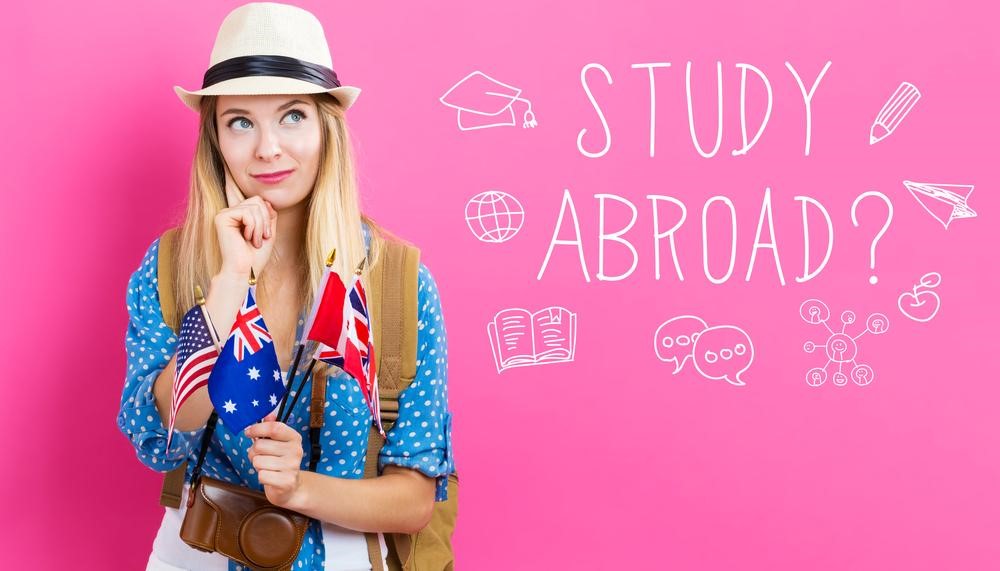 Follow these few tips to enhance your scholarship essay for study abroad. Here, scholarships play a significant role as they can help you cut down on extra expenses. Of course, receiving a scholarship cannot be guaranteed just because you ask for one. So, you have to create a scholarship application essay that will help you stand out from your competitors. To get ahead of the competition, you need to excel through the quality of your writing. Remember, many scholarships have thousands of applicants all looking for the same money. You need to be the best of them. To help you stand out, we've assembled a few tips that can make your study abroad essay has a powerful impact.
Tips for Writing a Classy Scholarship Essay
a. Write with passion and use the words from your heart: First things first, make sure that the essay you will write is veracious and captures your real self. Only by being honest and sharing your inner self with your readers can convey your passion for studying abroad. If you try too hard to write an essay, assessors will know as writing is an art and must come from within the heart. Falseness is always detectable, and it will make it more difficult for the scholarship committee to evaluate who you are. Be yourself and use your feelings and emotions to honestly explain why you deserve the scholarship.
b. Write what you know, not what they want to hear: When you write, focus on your own experiences and the unique perspective you bring through your writing. An authentic essay is worth more than all the Google research in the world. You should always write the truth about your own experiences, and that means that you need to avoid faking facts, embellishing stories, or relying on outside research to report on events you did not personally experience. The committee will not care whether you can research a topic or report on other people's lives. They want to hear from and about you.
c. Always read the essay question carefully before you begin: Scholarship essay questions are often broad and intentionally allows a variety of responses. However, that does not mean you can write about anything with no rules whatsoever. Instead, you need to read your essay question carefully and review it to determine what you need to include in the essay to meet the requirements. An off-topic essay will end up in the discard pile. You would not want to lose out on the scholarship money because you did not write on the right subject.
d. Do not settle for your first draft: When you finish writing the first draft of your essay, congratulate yourself for completing the first step. But that does not mean you have finished writing. Never send your first draft. Consider it as an invitation to the circular file — the trash can. Other students will spend hours or even days editing and perfecting their essays, and you should, too. Take the time to carefully revise each sentence and paragraph to make sure everything is as perfect as it can be. Ask yourself at each stage whether the words are clear and whether the audience will understand what you mean. Spare yourself extra time to fully revise your essay. After all, the first draft is never the best. There is always room to improve.
e. Take inspiration from great essays: You cannot learn to write well without being a great reader. Review collections of great essays to find inspiration for your own. Doing so can provide you with the tools you need to develop for intense writing and have a better instinctive knowledge of the best way to start an essay. But there is one thing you need to be careful about i.e. when you read numerous essays, there may be a tendency to unconsciously mirror what you have read. Be sure that you are not plagiarizing any of the essays that you read. You would not want your essay to turn out to be so close to a well-known essay that the scholarship committee will recognize the text or the essay you are referring to. There have been multiple cases where a scholarship applicant has been caught borrowing too much from popular essays.
f. Seek professional help: If you find yourself completely at a loss and need help to write your papers, turn on to a professional essay writing service like WriteMyPaperHub. These online writing companies use professionals to produce custom-written papers that can set you apart from the crowd. When you need a little help or are looking to hire someone to create great writing for you, feel free to contact a reputable service and say: I want to pay someone to write my essay like experts from WriteMyPaperHub do online.
Stop Trying — Get Things Done
When writing a scholarship essay, your major goal is to put the substance over the form. Yes, the form is important, as it plays a major role in any academic assignment. There are rules in the academic world, and it is a good idea not to forget about them if you want yourself in. However, formality should not go before the substance of what you have to say about yourself in a scholarship essay. You need to understand that 98% of candidates are applying for the same spot with a similar background, equivalent grades, and test scores. For a scholarship committee member, you all look very alike, and your major task is to look different in a good way. Follow the tips above, but do not forget about your own experience. At this point, you already have written some essays — more and less successfully. Choose the most successful articles and analyze what you did right. It is the best way to determine your strengths and use them to achieve another bigger goal.
Note: WeMakeScholars is an organization funded and supported by the Government of India that focuses on International Education finance. We are associated with 10+ public/Pvt banks/ NBFCs in India and help you get the best abroad education loan matching your profile. As this initiative is under the Digital India campaign, it's at free of cost. The organization has vast experience dealing with students going to various abroad education destinations the US, Canada, UK, Australia, Germany, Sweden, Italy, China, France among others.