Experience of studying in Turkey as an international student
Study Abroad Visa | Updated
When I was a high school student, the last two years I was always thinking of where to go for further study, and who to become. I was confused and felt stressful. I attempted the Kyrgyz national university entrance examination and some other examinations to apply abroad. In the spring, I was informed that I have been selected as a finalist for the FLEX program(US), which is sponsored by the US State Department. It is a one-year exchange program for high school students. Later, after two months when I was done with my visa application, I learnt that I passed an exam and won a full scholarship for studying in Turkey. It was really hard to decide what to do, where to go. Sometimes I was even afraid to go abroad. Finally, I decided to go to Turkey to study at Middle East Technical University, and I can assure you that today i don't regret it at all.
It was August 25 when we're flying from Kyrgyzstan to Turkey. I was flying with other students who also won a scholarship to study in Turkey. From Bishkek(capital city of Kyrgyzstan) to Istanbul we all flew together, and then in Istanbul some representatives from Ministry of Education of Turkish Republic met us and assisted in reaching our destinations. My destination was Ankara, the capital city of Turkey. when we reached there some Kyrgyz students met and took us to the dormitory. Dormitories in Turkey are very convenient for students who come from more eastern societies, since the dormitories are not mixed. Boys and girls live in different buildings. Next day I went to my university, and that day I was accompanied by other students who also came from Kyrgyzstan, but applied through other programs. In the University, I could feel the freedom, because I met unique people and it was an enriching experience for me.
See more: Pros and Cons of studying in Europe
The educational system in Turkey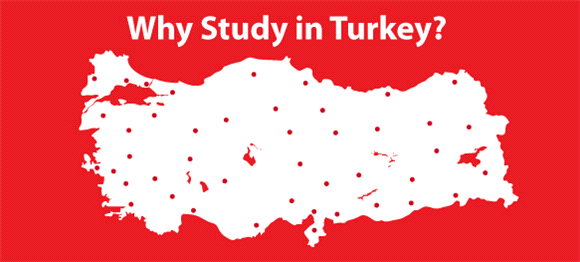 I will share some information about the education in Turkey while explaining it I will mainly focus on the education system in Middle East Technical University (METU). Turkey has a strict way of education I would say. If you want to become a successful student, you have to sweat a bit. The university in which I studied was one of the best universities in Turkey and consequently, students studying there were highly competitive. The evaluation systems also varied from one course to another, and some of them were evaluated based on the average range system (grading relative to the average), which increases competition among students.
The educational language in our university is English and everyone expected high scores from foreign students. During my education at this university, I was never discriminated neither by professors nor by other students. Whenever I scored high, I have never faced any critique from my group mates; on the contrary, they always supported me expressing their trust and happiness in my success. Overall, the educational system is of the western type. In the first year, I faced some difficulties in getting used to it, since in post soviet countries the system was inherited from the soviet period. I can also add that even if the system is western typed, the burden of courses is much more than that of post-soviet countries
See more: Top 10 Reasons to Choose Canada for Higher education
Experience of living in Turkey
Culture:
Turkish culture was full of surprises for me personally. When I first started to know Turkish culture, it was back when I studied in Kyrgyz-Turkish girls high school in Kyrgyzstan; I thought it had more or less the same culture as that of Kyrgyzstan. However, my opinion totally changed when I came to Turkey. Despite the fact that there were many similarities, it took some time for me to get used to Turkish culture and even after the five years of living in Turkey, I did not assimilate it completely. It is also important to note that Turkish culture is so much heterogeneous. When I was in Turkey, I had a chance to travel all over Turkey and their culture highly differed from one region to another and in some regions, there are people who are highly conservative and follow more of an eastern way of living, while others in the same region choose the western way of living.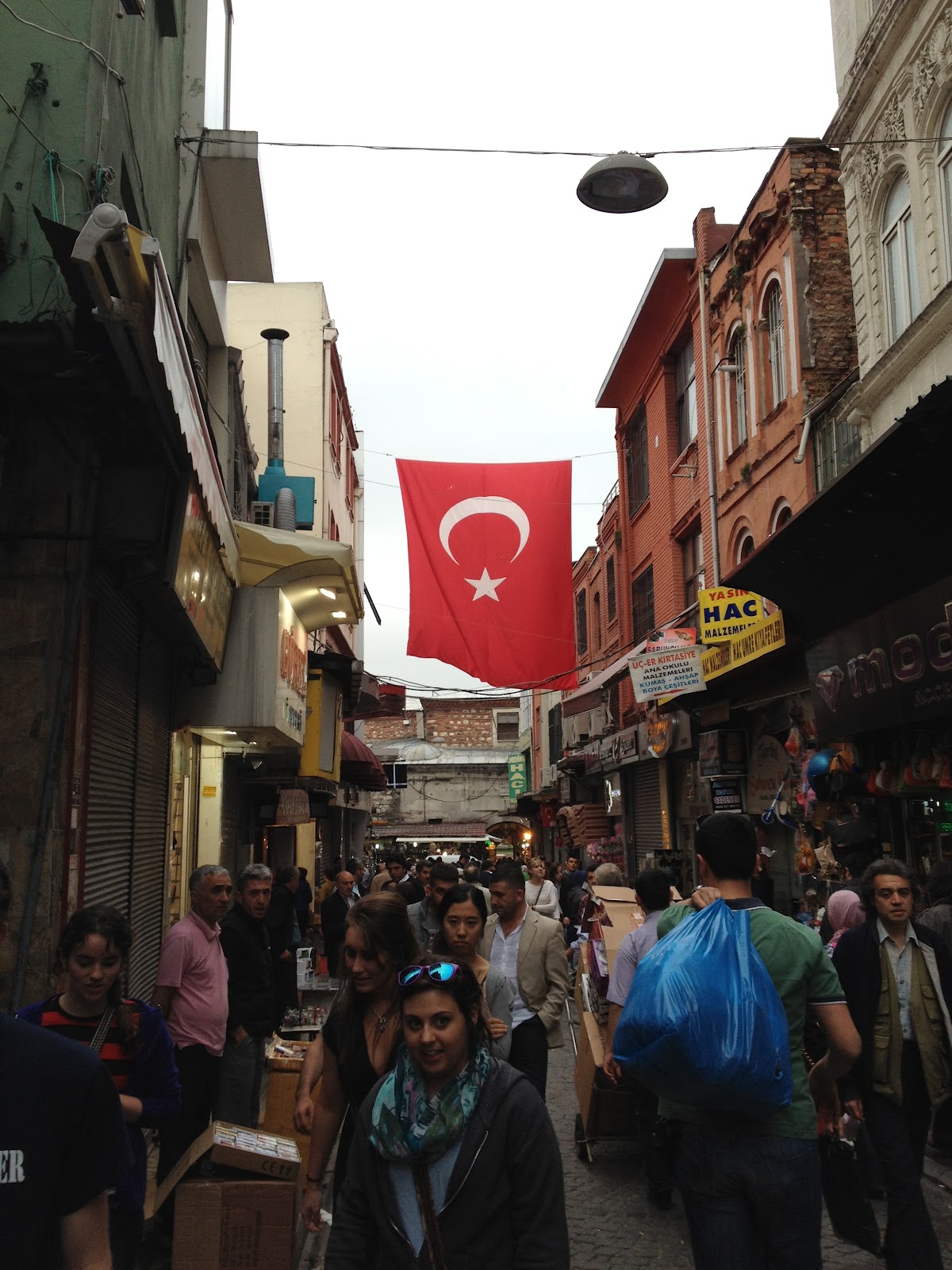 Student life:
I can definitely say that my student life was incredible mainly due to conveniences and opportunities in the university. To begin with the university itself, its campus has everything in it starting from hospital to banks and hairdressing salon. You can give 100% of yourself to education in this place. Most of my friends who lived in the campus went to city once in a month, sometimes once in two months. All the basic needs of a student were met in the campus.
Turks towards foreigners:
I think Turkey is one of the most foreign-friendly nations. I can assure you that during my five years of study in Turkey, I have never felt myself discriminated because I am not Turk. On the contrary, most of the Turkish people are willing to help whenever you need it. When I entered the classroom, I was able to feel that there was a lot of attention on me. After some time, my fellow classmates started coming to me and asked a few questions. Their questions were typical like where am I from. When I answered that I am from Central Asia and a citizen of Kyrgyzstan, they were surprised, since they were expecting me to be from Korea, China or somewhere around that region. The other frequent question was whether I know Turkish or not, and my positive answer to this question made most of them very happy. Need to highlight here that Turkish society is highly patriotic. Celebrations of Independence etc. are spread among all people, starting from children in kindergarten to retired individuals. Even I became more patriotic. Other than the patriotism, Turkish society taught me to share, I met many big-hearted people. They are the ones who don't have any dilemma when it comes to sharing with someone they know little about. They pay a lot of attention in celebrating the religious holidays, and I had a few chances to celebrate with Turkish families. It was awesome. Coming back to my home country, I really miss those celebrations a lot.
Cuisine:
I would say Turkish cuisine is delicious and in getting used to it I did not face many problems since we had similar cuisine in our country. Unlike Japan or India, food in Turkey is not different from what I was used to in my country. Food culture in Turkey also differed from one region to another. The cuisine of the Black sea region uses fish extensively and western parts are rich in vegetables, but all regions in Turkey love sweets and desserts and make them a lot, especially on holidays. In Turkey wherever you go, you will find something special of that region to eat.
Financial aspect:
Life in Turkey is not an expensive affair. For the ones who come from underdeveloped countries, it may seem as a bit expensive, but compared to most of the western countries it is cheap enough. Other than your tuition fee, foreign students have to pay for the health insurance and residence permit. Living expenses range from 70$ for a month to 700$. It will depend on your own choice of comfort. In terms of working opportunities for the students in Turkey, there are a few opportunities but officially educational residence permit prohibits working. Generally, university students teach some private lessons to high school students and demand for private lessons is high enough. For top scholarship opportunities in Turkey Click here.
Documentation:
The official process of registration in Turkey is not much hard. First, the visa application process is very easy, and almost every time results are positive. After having registered to your university, you become eligible to apply for the residence permit.
Extra-curricular activities:
My university was very rich in Extra-curricular activities. After finalizing my registration, I had a chance to attend the fair of university clubs. Officially, in METU (Middle East Technical University) there are more than a hundred registered student clubs. All of them are totally run by students themselves, and these activities give students a great opportunity to gain some experience in the field they are interested in. I decided to become a member of Foreign Policy and International Relations Club (FPRIC), and still think that it was a good decision, because as a member of this club I have learnt a lot of things. In the beginning, I attended only MUN training under the supervision of this club and participated in several conferences. Later, when I gained some experience, I become a member of the Eurosima Academic team and successfully held an international European Union simulation in Turkey. With the network of people from our club, I was able to arrange an internship for myself.
Now, after one year of my graduation from Middle East Technical University, I can assure you that if I had a chance to go back to the past when I was deciding about my undergraduate education, I would definitely take the same decision which I took six years ago. Even though I had some difficulties, the educational experience of studying in Turkey was life-changing for me personally. During my stay, I met very bright and good people who positively affected my way of thinking, students from various disciplines who inspired me for the better future and finally, my friends who stood by me during times of happiness and sadness. I am thankful to God that I had a chance to study in such a good university.No doubt, I would cherish those memories for the rest of my life.
You are welcome to share your experiences at university while studying, use the comments section below.