Top 10 Reasons to Choose Canada for Higher education
Admissions | Updated
Canada is among the top destinations for students to study abroad. Students prefer Canada for higher education on account of various reasons. We present to you the top 10 reasons why Canada is great for studying abroad.
Reason 1: Education and Scholarship
Thousands of students travel to Canada for higher education every year. One of the main reasons why they do so is that the country provides world-class education which is recognized globally. A Degree from a Canadian university is considered of great value which is equivalent to the US, Australia and other European Countries. Both the Government and Universities provide benefits especially for the students to pursue their studies successfully. The high academic standard and quality education help the students to come out of the universities with flying colours. International students can gain valuable education at a very low fees compared to other countries across the globe. Not only fees but also the scholarship opportunities reduce the expenses and you will get the best education at minimal fees should you choose to travel to Canada for higher education. Even though the number of universities is less compared to the US, the education standards of most universities are on par with universities of the US and Europe.
See more:6 important points you should know while applying to Canadian Universities in 2015
Reason 2: Campus Lifestyle
Apart from Education there will be number of events happening around the university. Every university has its own events and parties which involve students, concentrating not only to study but also cultural events that help to mingle with multicultural people in the university. These events remove all the stress and give a physical workout to body. Universities provide a number of extracurricular activities where one can stand out of the crowd with their talents both university wise and country wise. Most of the Universities give students the access to free Wifi , Daily newspapers, journals, magazines and many more. International Students will definitely enjoy the different lifestyle and fun way of learning as they pursue higher education in Canada.
See more: Everything you need to know about Mitacs Globalink Internship
Reason 3: Employment Opportunities
While studying in Canada for higher education, students are permitted to take up part-time jobs both on campus and off-campus. No work permit is needed to work on campus and students are allowed to work up to 20 hours/week. There are a number of part-time jobs available off-campus like jobs in Hotels, hostels, general labour, Tutor etc. After graduation, there are a vast number of employment opportunities related to the technical domain. Students with knowledge and skills who are in Canada for higher education get placed easily in top companies with their dream job. Job prospects are strong for international students.
Reason 4: Research Values
Research is one of the key components of a graduate student. The universities support the students who come out with best research ideas and many scholarships are given to a student for their research works. Students can do research in any field they are interested with the support of lecturers in the university. If the idea of research is good, Industries and government come forward to accept the cost of your research. Higher education in Canada opens up many researchers and scholars to draw upon their knowledge in several disciplines.
See more: How is Australia for Higher studies?
Reason 5: Beautiful place and Environment
Students can not only feed their minds but also feast their eyes with the scenic beauty around them when they reach Canada for higher education. Canada attracts a large number of tourists each year who visit the astonishing places and enjoy the beauty of nature. Students enjoy exploring nature, wildlife and many other amusement parks. Students in the coastal line can enjoy the views of Atlantic Ocean and Pacific Ocean. The neat and clean environment of Canada adds beauty to the place. Students in Canada for higher education can take time off to visit the tourist spots in Canada.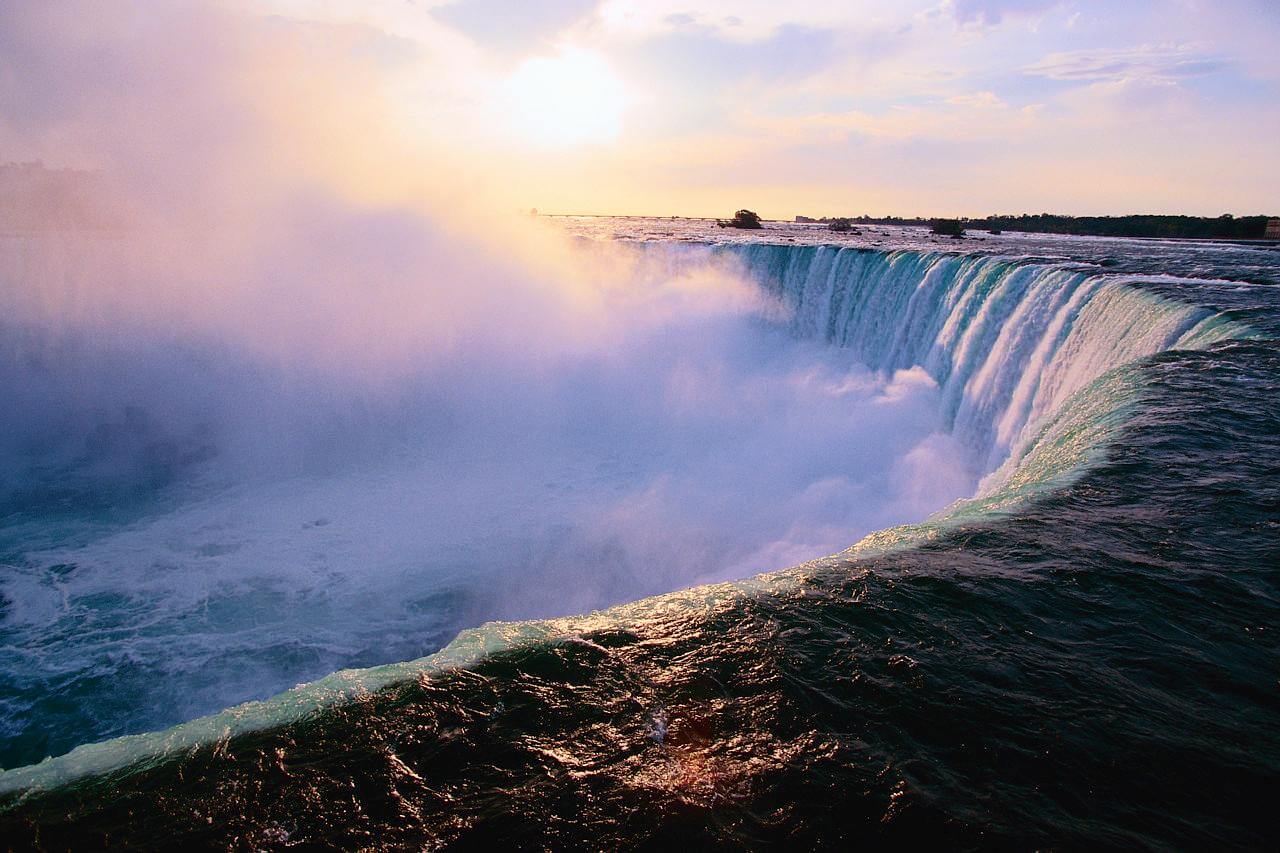 Reason 6: Weather
Canada experiences a warm summer and a very cold winter each year. During summers the temperature goes up to a maximum of 30°C. Students coming from hot countries like India will feel very warm in summer. But during winter the climate of Canada changes upside down. The temperature reduces to a minimum of -20°C. Mostly people stay indoors during winter because of snowfall and snow storms where the height of snow will be up to 5 to 6 feet. Students will find it very difficult during the winters because of extreme cold. During spring there will be a chilly breeze flowing around the country. Autumn is the most beautiful season of Canada. In this season all the leaves of trees and plants start to turn orange, red and it will be a beautiful view to watch. The leaves fall down changing the streets to the same color. It is the best season of Canada.
See more: Everything you need to know about CommonWealth Scholarship
Reason 7: Values and Culture
Every year the government invites thousands of immigrants from all over the world to apply to universities in Canada for higher education. Canada has become a home for a number of students who come for their higher education. Students forget the thought that they are away from their home and they feel like they are in their home country. Old immigrants and people will be very helpful for the new immigrants arriving in Canada for higher education. People respect each other with a smile whether you know them or not. Canada ensures that people's customs and traditions are preserved, also the value and dignity of people are respected.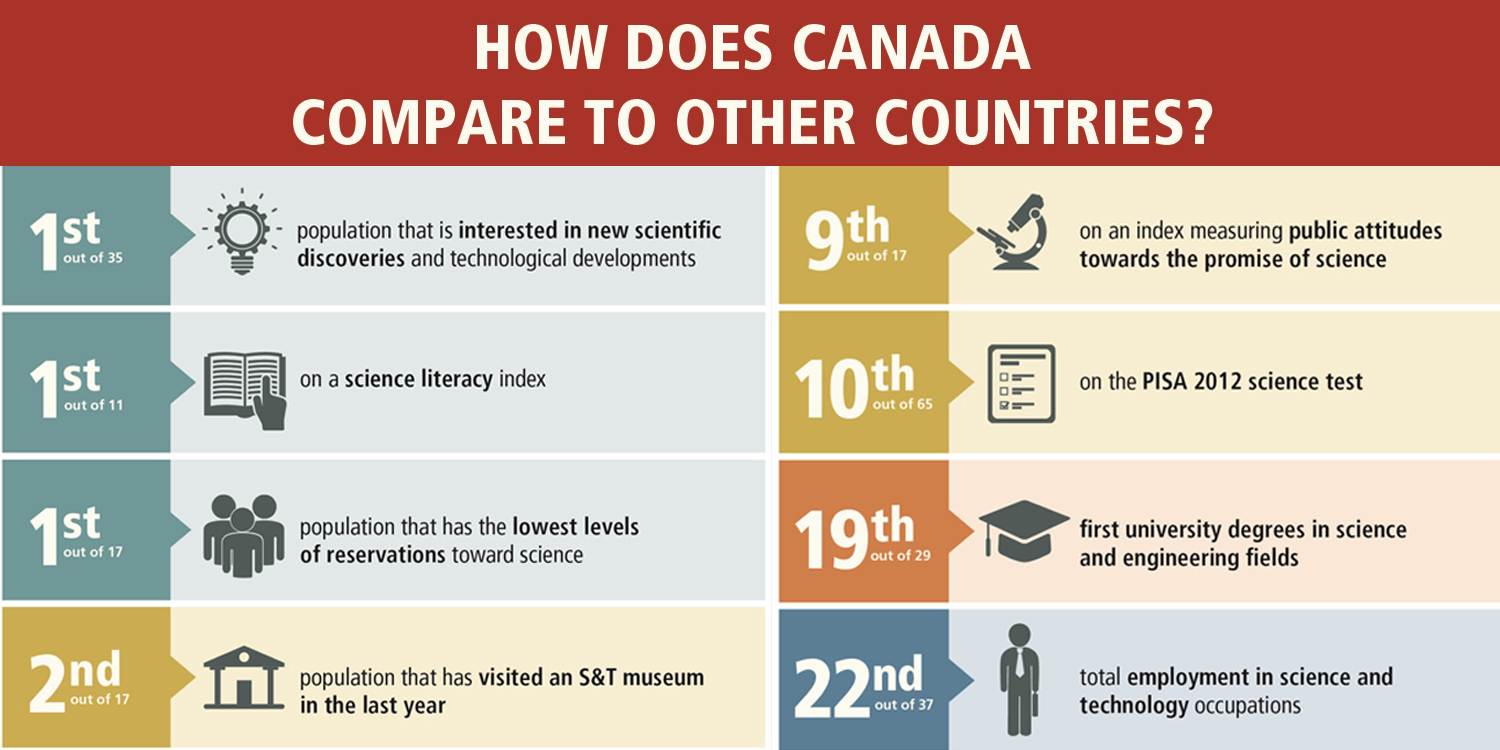 Reason 8: Multilingual Society
English and French are the official languages of Canada. After the arrival of number of students and immigrants to Canada it has become a multilingual country with many languages, religions and culture. Students will be surrounded by a number of people speaking different languages and it will be great exposure for the students to learn those languages. Even though it is mixed society there won't be any problems of race and colour.
See more: 8 Reasons Why Studying Abroad Will Make You Smarter
Reason 9: Care and Safety
The Government and Universities plays an important role for the safety of students inside the university and across the country. Starting from health care to security, necessary measures will be taken to keep students safe. Students enjoy all sorts of freedom and government ensures protection with respect to human rights, equality that help the society to be peaceful. Medical insurance is very inexpensive in almost every hospital in Canada. Canada has been considered as one of the best places to live by the United Nations consistently for the past eight years.
Reason 10: Easy Immigration Process for students who Travel to Canada For Higher Education
Work permit visa along with study visa is given to the students. After graduation, students can work here for two years and after the completion of one year students can apply to become a permanent resident of Canada. The Citizenship and Immigration Canada has made it easy to get student visa and help him during his stay in Canada for higher education. During studies, Students can work up to 20 hours / week to meet the needs for their living. Even inside the universities many part time opportunities are available which are very much useful for the students.
If you are a student planning to pursue higher education in Canada, make sure you check out the scholarship opportunities at WeMakeScholars.com from time to time
Editing by Krishna Kashetti
#STAFF PICK: CLICK HERE TO APPLY TO MITACS GLOBALINK INTERNSHIP FOR 2016