Frequently asked questions regarding study in Italy
Admissions | Updated
Many people are looking to define the education system, standard of living, student life and total experience you get in with your time studying abroad in Italy. These are some of the most Frequently asked Questions with regards to studying in Italy.
Q1. What is the Cost of Living in Italy for students?
Prices vary from city to city or even with regions. Generally one could look forward to spend between 350 - 600 euros depending on your location and average expenses.
Rent for Accommodation : Shared : € 150 - 300 and Non-Shared : € 200 - 500
Additional Expenses : Utilities: €50 (gas, electricity, water, trash) | Internet:
€30 (divided by number of room-mates)
Supermarket: For an average person cooking at home would be approximately 50 Euros/week.
Buses: 1 ticket costs 1.20 Euro and lasts for 1 hour from the time it is validated. You can purchase a 25 day pass for 22 Euros.
Taxis: On an average about 10-30 Euros-depending on frequency.
Trains: On an average about 80-100 Euros/month-depending on your travel.
Pizza and a drink: 8-20 Euros approximately.
Dinner in a restaurant: 15- 35 Euros approximately.
Public Laundry: Washing 3.50 Euros | Drying 3.50 Euros.
Internet point: 10 minutes costs 1 Euro | 30 minutes costs 2.50 Euros | 1 hour costs 3 Euros | 24 hours costs 20 Euros | Weekly subscription 20 Euros | Monthly subscription costs 75-80 Euros.
See More: 5 basic points to consider if planning to study in Europe
Q2. How many hours/week of work is allowed on a Student Visa?
The Italian laws permit a student to work 4 hours a day and a maximum of 20 hours a week. Irrespective of your years of experience and personal profile, Generally Italian Companies look to hire you as an intern and the pay would be around 500 - 1000 euros. Paid Intern-ships are possible in rare cases.
Is that 20 hrs/week limit applicable with some special category of Student Visa?
Nope, the visa just gets you a "permesso di soggiorno per motivi di studio" when you arrive, which is what allows you to study and live in Italy.
See More: This is what alumni say about studying in holland
Q3. What is the full time job opportunity for immigrants in Italy?
The opportunity would be very less compared to other European Countries like France, Germany etc. You require to have good command over the local Italian Language and exceptional command in English. It is illegal for non-EU citizens to work in Italy without a "permesso di lavoro" (work permit). For full time jobs it would be 1300 - 1500 again depending on your profile and years of experience in Italy . Generally it would be 1300 euros for 14 months.
What about the Part-time jobs during studies?
It's not that you can't find one, but the probability is very less. it's impossible to get a job without having the skill to speak Italian properly. With local Asian contacts like Bangladeshi's, Pakistanis, Indians, etc you can find work at Bars, Restaurants or with Newspaper & pamphlets distributing which again depends on the location of stay.
See More: Things I wish I would have known in College
Q4. Should I be getting in touch with "Consultants" to get information and guidance over admission for any university?
Being careful over your choice of consultants and the services they provide is necessary. Being resourceful enough to research your study level and courses to be undertaken according to your profile is highly recommended. If possible, Try to apply directly instead of applying with some consultancy services. its much easier these days. Also about scholarships don't take any guarantee or faith over unreliable sources, unless and until you get it approved or directly from any university or institute in written.
Some consultants try to brainwash you into believing that they have strong tie up with top universities and they will make sure you get scholarship or admissions easily if applied through them. A student profile is accessed by the university on the basis of your score and certificates you have in your achievements with any extracurricular activities to add on. Again Scholarships are given to eligible candidates depending on your performance or eligibility criteria of a particular scholarship. In Italy, the scholarships are very limited. For first year scholarship depends upon the marks scored in your previous qualification & family income. For second year scholarship depends upon your first year credits.
Take second opinion from friends, families, mentors, information available on social media, facebook groups, educational forums etc.
See More: 20 tips you must follow to score 8.5 in IELTS
Q5. How good is a University? and it's reputation?
You could refer with Standard Ranking Systems made available by QS World Rankings, Times Higher Education, Ranking Web of Universities, World University Rankings, You can also check the department, facilities and its current researches, publications etc. Graduating from Top Universities of a country adds on a good reputation value in your CV.
Admission, entry, and Italian Education System?
The academic year is split into two semesters, from September/October to January/February, and from February to July. Typically each semester in Italy will consist of 14 teaching weeks, followed by a six-week exam period. It is usual for most exams to be oral, which means a series of one-on-one question and answer sessions with the examining professors – rather a daunting prospect for many international students!
What is the admission fee structure in Italian universities?
Italy's university fees differ depending on the institution and course. According to government guidelines, average fees are between US$850 and US$1,000 per year, but private universities will be more expensive.
Can you give me some general information about scholarships?
International students are eligible for the same scholarships and grants as local students, assessed by academic merit or financial need. Italy describes its higher education system in terms of three 'cycles', which can sound rather confusing, but basically refers to undergraduate degrees, master's degrees and doctorates.
See More: Why should you be studying abroad?
Q6. How much bank balance do I need to show for applying to a stay permit (Permesso di Soggiorno) ?
If you receive a scholarship or fellowship grant at least € 6.000,00 Euros per year from your university then you may show only your scholarship agreement documents for the proof of economical capability. If you are receiving some partial scholarship which is below than € 6.000,00 Euros per year, then you should show some sufficient proof of economical capability for applying for stay permit.
In order to prove that you have sufficient means of support, you should show a statement of your current bank account issued by your Bank giving your details (name, surname, etc.) and the details of the Bank. If the current account is not on your name but on the name of your parents, for example, then the Bank can issue a statement of their account to which your parents attach a declaration stating that you have their consent to use their current account. The amount you have to consider is € 5.061,68 (if only for the applicant alone or with a family member), € 10.123,36 (for the applicant and two or three family members), € 15.185,04 (for the applicant and four or more family members). The sum of the income should include any further revenue of any other family member living together with the applicant. The bank statement must be original
How much money I have to deposit for bank guarantee?
You can deposit the amount of 5 lacs the day before you apply for visa and once you receive the visa you can withdrew it . For those who cant arrange this amount can approach any travel or foreign currency exchange agents who gives guarantee for you by paying about 10,000 Rs as commission.
How long can I stay in Italy after my graduation?
Only PHD students and 2° level Master students ((Laurea Megistrale at least 120 credits and must be at 2° level) may apply for a temporary stay permit (called permesso di attesa occupazione)* which lasts for a period of 6 to 12 months maximum and allows students to legally live in Italy after their graduation while searching for a job. other students can stay only until their stay permit (Permesso di Soggiorno) expires. In case you don't find a new job before your Permesso di Soggiorno expiration date, you must leave the country. Staying in Italy with expired Permesso di Soggiorno is illegal.
Please note: For applying this temporary stay permit you need to show the proof of economical capability of no less than 8.500,00 Euro in your bank account and the proof of valid housing contract (provided by the Municipality)
Q7. Can I accept a work contract in Italy while I am a student?
Yes, you can. However, if you want to work before you graduate, by law you can only accept part-time contracts, which means you may work up until 20 hours maximum weekly and 1040 hours yearly. In case you wish to work full-time before you graduate, you must convert your stay permit from study to work permit, but only within the annual quotas established by law.
Can I accept an internship in Italy or abroad while I am a student?
Yes, you can, but only within some general rules and only as long as your study permit is valid.
Can I do an internship in Italy after graduation?
When activating an internship, the Career Service may ask you to submit a copy of your valid stay permit or the receipt of an appointment for renewal made at the Questura.
Please note: you cannot convert your student permit to a work permit if you have been offered an internship. Additionally, there is no guarantee that the Questura accepts to renew your study permit after graduation for an internship beginning after your current stay permit expires.
How long can an internship period last?
Internship periods have a maximum duration of 12 months, regardless of the number of extensions.
Can I do an internship in another country after graduation?
It depends.In some countries internships are reserved to those who have a student status. Before accepting an internship offer, please check laws and regulations valid in the country you are applying for.
Can I work in another European country after graduation?
It depends. Every country has different rules and laws for issuing work permits to foreigners. Always check regulations valid in a certain country and discuss this with your potential employer before accepting a job offer, even if you have found it through the Career Service job boards.
So why wait please click on the below links and find the best scholarships opportunities to study abroad in Italy.
STAFF PICK: BEST SCHOLARSHIP OPPORTUNITIES TO STUDY ABROAD IN ITALY
Article contributors: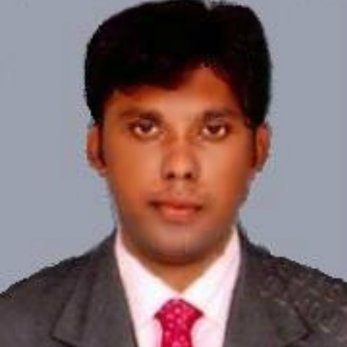 Sivakumar Dravidamani
Sivakumar completed his MS in Computer Science and Networking from Università di Pisa, Italy in 2012 and currently working at BT ERPTech as a UNIX System / SAP Basis Administrator
STAFF PICK: BEST SCHOLARSHIP OPPORTUNITIES TO STUDY ABROAD IN ITALY